Canal boat weekends can be super relaxing, but if you are an inexperienced boater, it pays to be well prepared. It might seem a bit nerdy to watch videos or read up on winding holes, but I promise it will make your holiday so much better for all the effort.
We offer all our hirers access to a free online course, the boat manuals and personalised training during the handovers. There are many beginner guides on the Union Wharf website and our colleagues from all over the country offer numerous YouTube channels. Even so, we often find ourselves answering some VERY frequently asked questions 🙂
Here are the most common….
What do we need to bring on our canal boat weekend?
You'll need to bring food, drink and toiletries, but all bedding and towels are included. Your final email from us includes an inventory of everything on your particular boat which may be helpful.
Should we drink the tap water on our canal boat?
It's fine to drink the tap water but some people prefer to bring bottled. The tap water is fresh drinking water stored in a tank on board and lasts about 2-3 days depending on your usage. There are tap points along the canal to fill up. We provide a jug and filter if you'd prefer to filter your water.
Can we eat out every night?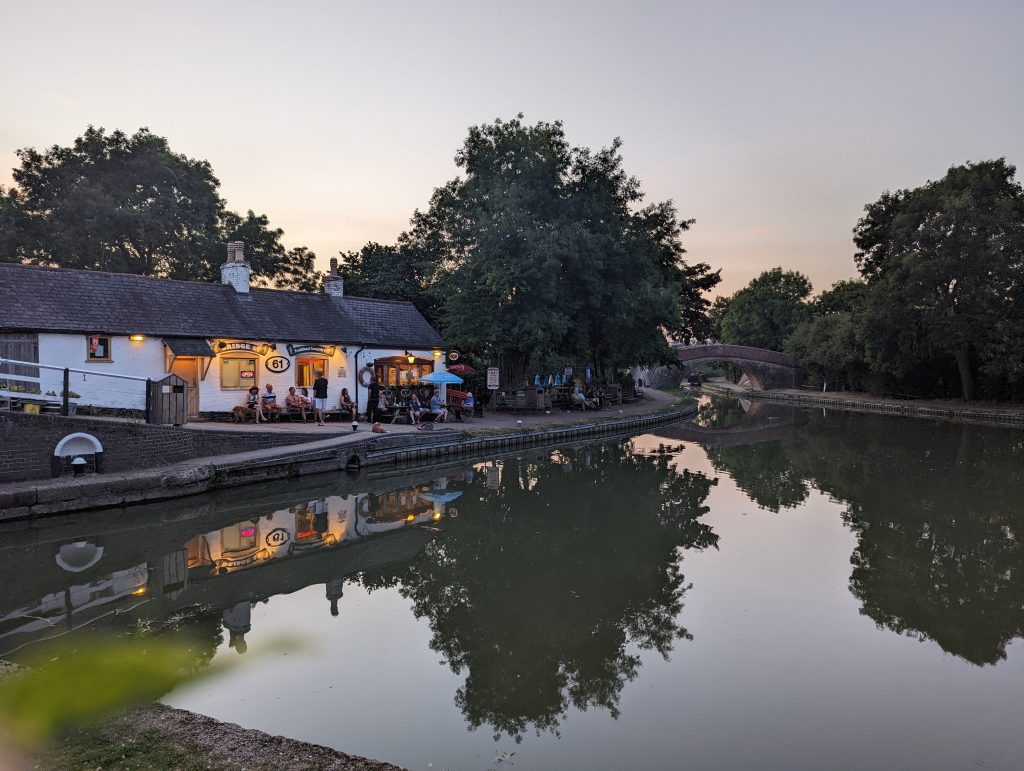 It is possible but not guaranteed. There are so many unpredictable factors including the number of hours cruised, unforseen delays due to weather or canal restrictions and pub or restaurant closures. We recommend you arrive with enough food for your entire holiday, just in case. Some of our guests have been known to order takeaways to arrive at a particular bridge.
Is it okay to bring a barbeque?
No, this is not permitted on any of our canal boats.
What is the easiest weekend route for novices?
Foxton Locks and onwards to the south. The lock keepers are on hand to support you here, and once you are through the locks, you have miles of uninterrupted countryside ahead of you. The northern route is a little more challenging; the locks are broader and heavier and spaced all along the route.
Which is the correct knot?
Anything that doesn't undo. We are happy to show you the knots we use, during your first afternoon aboard. You can also prepare by doing our online course and reading the Boaters' Handbook.
How do we turn our canal boat round?
Turning round or "winding" is a method by which you turn the front of the boat into a "winding hole", or notch in the side of the bank. By engaging forward gear and pointing the tiller towards the bank, the back of the canal boat will begin to swing round. It is a technique which we teach you in our online course before you arrive, and we will also explain again during your handover. You can watch our video on our Union Wharf website, too.
Where do we moor up when we return our boat?
You will need to be off your boat by 9.30am on the morning of checkout, so it usually makes sense to return to the marina the night before. As you enter the basin, you can moor up anywhere to the left (in front of our office) or in front of the restaurant. Avoid the moorings on the right hand side. You will probably want to reverse into your chosen spot and then you can plug into the shoreline to give you power overnight.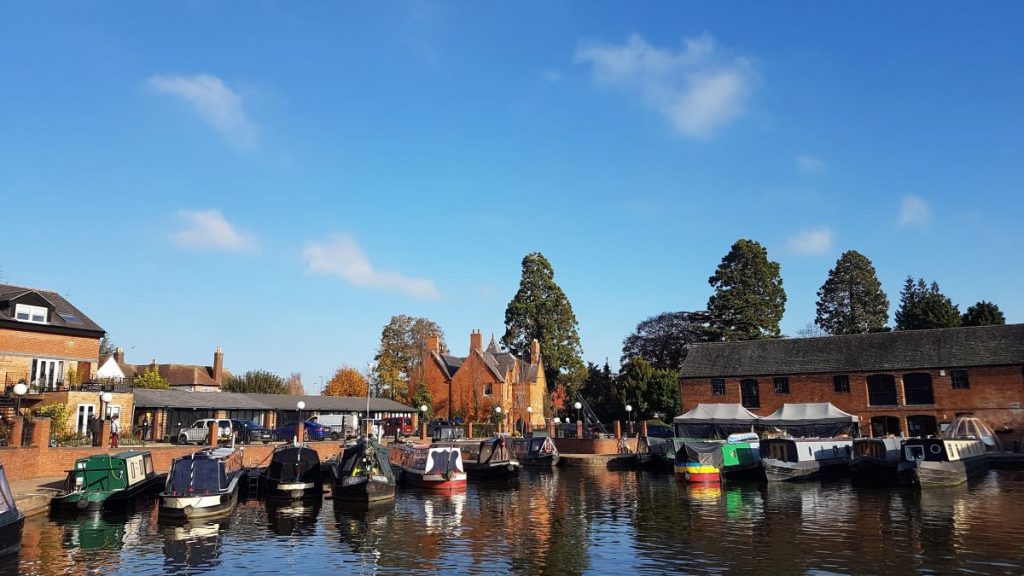 How do we reverse our canal boat?
Because of the way that the water washes over the narrowboat's propeller, you have very little steering in reverse. Therefore you need to get your canal boat lined up correctly by using forward gear, and then reverse straight back. Windy conditions can make this difficult, so it may take a few attempts of going into forward gear to correct your position, and then reversing again. During your handover, you can check with your trainer where to moor and how best to approach the manoeuvre. You can also prepare ahead by watching the Boaters' Handbook.
Where do we leave the key when we leave?
In the morning, pop in to the marina office so that we can receive the keys back from you. We ask you to moor the boat within the marina and return the keys by 9.30am at the latest. If you would like to leave earlier when the office is closed then you can leave the keys in the grey dropbox outside the office, beneath the green defibrillator box.