The Boutique Narrowboats are often booked for all sorts of special occasions – honeymoons, anniversary surprises and birthday weekends. How lovely! What better way to celebrate a special occasion, than with a gentle adventure learning new skills together and enjoying luxury on the English waterways?
Planning a loved-one's special birthday or anniversary gift needs a thoughtful touch and it can be hard to dream up a trip that you will both enjoy.
A luxury canal boat holiday ticks a lot of boxes because the experience leaves you feeling that you've travelled far away, learned new skills and spent some genuine, quality time together. All at a walking pace of three or four miles an hour.
Honeymoons, minimoons and wedding anniversaries on a luxury canal boat

The Boutique Narrowboats for couples are designed for romance above all else. The king sized bed is a must and we've fitted modern facilities, too, such as a coffee machines and smart HD TVs. That takes care of the basics, but a Boutique Narrowboat goes further, with luxury materials used in the fit-out, such as marble, oak and slate.
The shower is the kind that drenches – poetically described by the manufacturer as a rainfall shower – and there is central heating on all boats making them perfect for year round hire. On Woodland Grayling and Marbled White, you'll find a wine fridge! So even if you've never set foot on a canal boat before, you can be reassured that your creature comforts are taken care of, and concentrate on enjoying the seclusion of the English countryside.
Birthday celebrations on a luxury canal boat
We also offer detailed itineraries to include the best canalside pubs and restaurants. This makes our luxury canal boat holidays the perfect choice for those wanting to book celebration meals en route. Don't forget to download your A4 Gift Certificate, too.
And if your luxury canal boat holiday is part of a larger celebration, you can join your family and friends for the party (several pubs in the area have bookable party rooms.) The big bonus here is that when you've had enough of the festivities, you can slip away to the towpath – and your very own corner of five star luxury.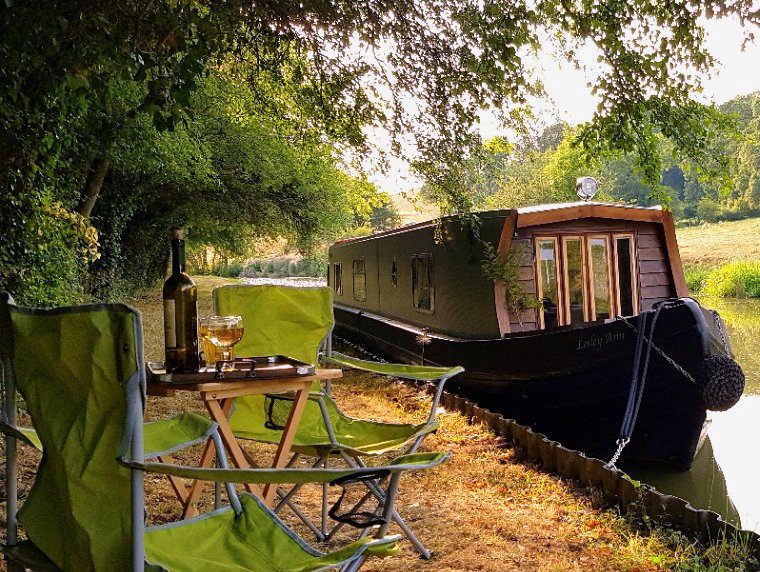 If you prefer to mark your special occasion in private, cook up your favourite meal or bake the perfect birthday cake, put the champagne on ice and take the picnic basket off the beaten track. Voila, a birthday meal you will never forget!
One thing we can't take the credit for, though, is the magnificent scenery. That's down to Mother Nature and we thank our lucky stars that our Leicestershire marina is situated in such a stunning rural location. Foxton Locks is just round the corner and all around are miles of unspoilt landscape, to be thoroughly enjoyed by those seeking time out from the everyday.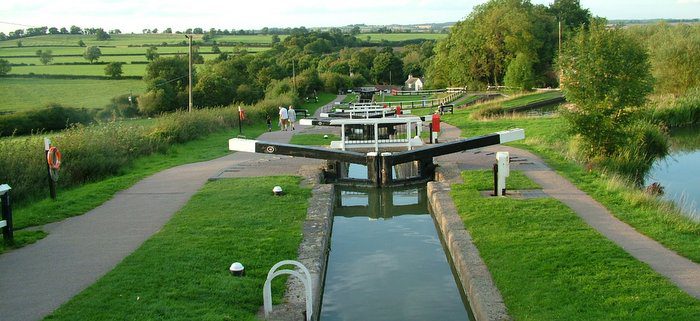 We are so excited to welcome those celebrating birthdays, anniversaries and marriages! We know that the kind of luxury offered by a Boutique Narrowboat will provide our guests with an abundance of happy memories. We can't wait to hear all about your luxury canal boat holidays.