Dogs are welcome on our canal boat holidays. We have two narrowboats which are suitable for dogs and other pets.
Woodland Grayling is an interior-designed Boutique Narrowboat for couples. You are welcome to bring one small, well-behaved dog or other pet on this canal boat to join you for your holiday.
Gosling is a more robust, family-friendly narrowboat and one or more pets are welcome to join you on your holiday on this canal boat.
Please note that all our other Boutique Narrowboats are pet-free.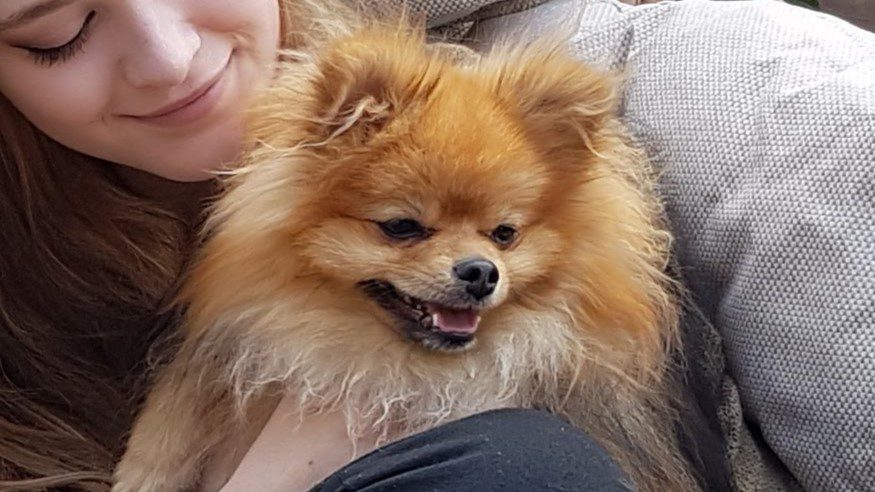 Dogs on our canal boat holidays
We want you to enjoy your time with your pet but we do have a few rules. We ask that you bring your pet's bedding, towels and bowls, so that they don't damage the human versions. We also request that you keep your pet off any beds, furniture or soft furnishings in the canal boat. We apply a single supplement of £50 to your holiday total if you choose to bring your dog(s).
We do not provide life jackets for dogs but these are readily available to purchase online or from boat chandleries.
Dogs on day boats
We have three day boats which are suitable for dogs. These boats can be booked through our sister website Union Wharf Narrowboats. Our Boutique electric boat, Water Vole, is pet-free.
Dog-friendly holidays
Some of our guests prefer to bring their pet on holiday, rather than leaving them with a sitter or in kennels. This makes a lot of sense if you have a pet which is confident and obedient (shy, nervous animals don't tend to enjoy the experience due to the loud, unfamiliar vibration from the engine.)
If you are travelling as a couple, there may be times when you need to leave your pet alone within the cabin of the canal boat – during the operation of locks or swing-bridges, for example – so you need to be confident that they will be happy alone inside.
Many pubs along the towpath will welcome dogs, so this can be a lovely holiday to enjoy together. There are unlimited opportuntities for long rural walks alongside the canal, meaning that your pet can easily be exercised. They will almost certainly get to socialise with the pets of other boaters, too.