A day boat hire gift can make a perfect present for the man who has everything. Often a day boat experience is purchased as a birthday present for a husband or boyfriend. We are frequently told that many people have "always wanted" to try their hand at narrowboating and a day boat hire gift is a popular taster.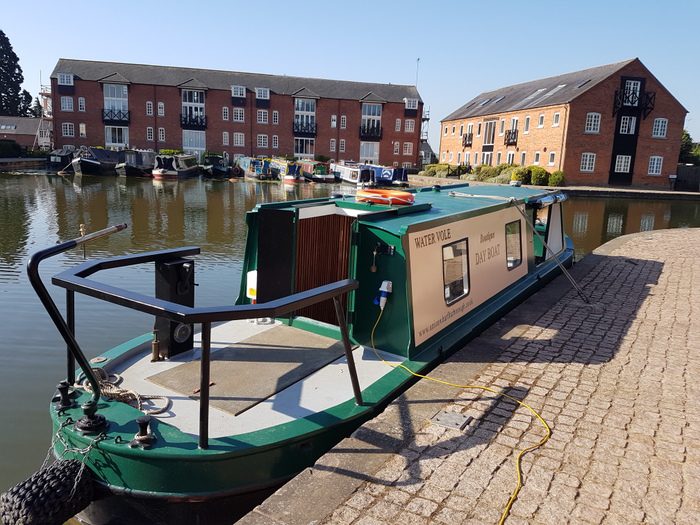 Bring along your friends
The beauty of hiring a day boat from us at Union Wharf, is that it is just as pleasurable for the giver as the receiver. The Boutique Electric day boat, Water Vole, is designed as a year-round treat for up to six people. Which means that you can invite a few of your favourite people along, too.
The interior is fitted in a contemporary style which including comfortable seating and modern design details. There is central heating for cold days and the sides can be rolled up if it is warm.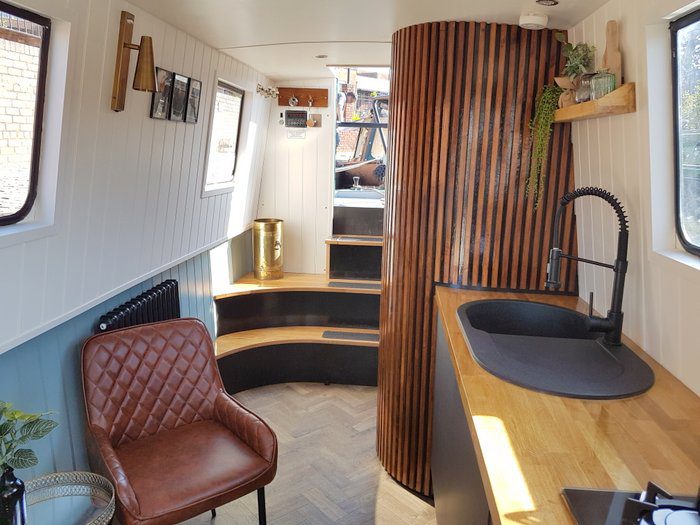 Narrowboat experience
For the engineers among you, the electric engine makes for a very quiet journey. It's an eco-friendly and intriguing way to explore the waterways. There's a little kitchenette on board including a gas hob and a fridge. You'll also find a private bathroom on the boat so that you are completely off-grid for the day.
You can moor up along the towpath for your picnic or even stop to explore the famous Foxton Locks on foot. You don't go up the locks themselves (you'll need a holiday boat for that!) but it is a fascinating experience to see 19th century engineering still in operation.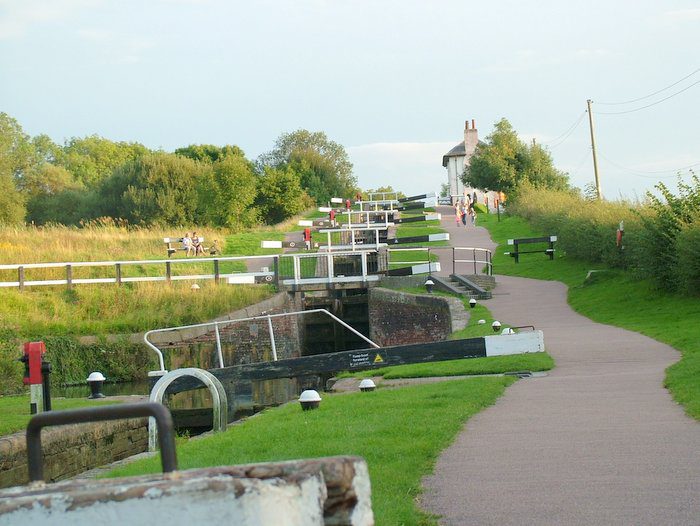 Full training is incorporated into the price of a day boat and we welcome novices who've never tried it before. We offer the experience all year round, so a day boat hire gift can be given at any time.
Prices
May 2021 – Sep 2021
£220 weekdays excluding bank holidays
£240 weekends and bank holidays
Oct 2021 – Dec 2022
£200 weekdays excluding bank holidays
£220 weekends and Bank Holidays