Luxury narrowboat holidays in the UK are perfect for couples looking for romance and seclusion. A luxury canal boat should offer all the pleasures of a five star retreat, with the added bonus of a different view each morning. This sort of getaway involves time spent "off grid" so you can enjoy your adventure together, uninterrupted by others.
Luxury narrowboat holidays in the uk
Narrowboats for couples have some unique traits in the UK. Generally, they are more spacious than boats for groups, because you don't need the room for additional beds or storage. At 6'10" they are the same width as virtually all narrowboats, but if you choose a longer one (anywhere from 47-60 feet long is a good size for couples) then it may even feel roomy, with king size beds and larger showers.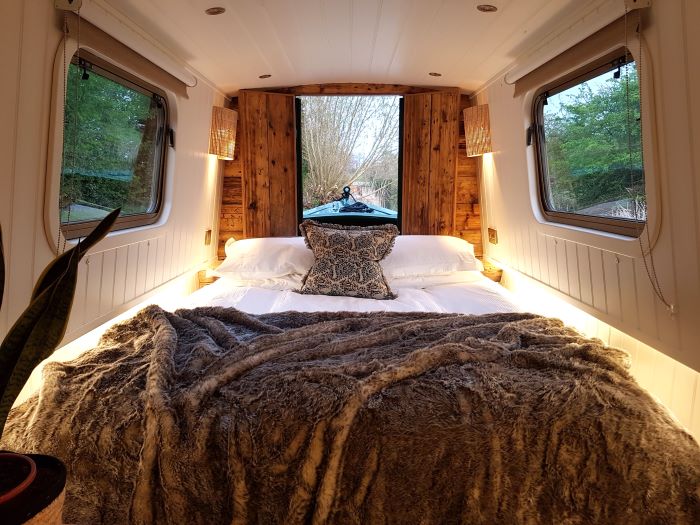 Extra space on a luxury narrowboat
Luxury really becomes possible once there is extra space. Careful design will make the most of the interior and do away with the need for strangely-shaped small cupboards. Instead, the designer can focus on the feel and appearance of the room, giving a more luxurious ambience.
The layout will probably mean a lovely living area at the back, so you can feel close to your partner who is driving the boat. A little breakfast bar rather than a large dining area gives you a perfect spot for dinner a deux.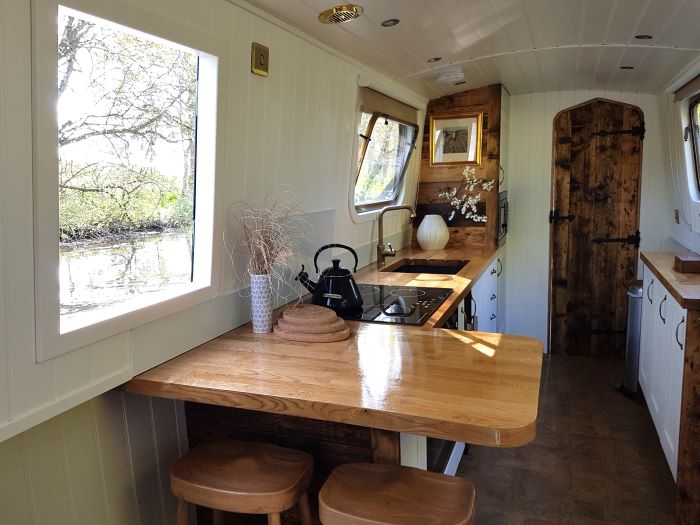 Fixtures and fittings on a luxury narrowboat
The fixtures and fittings on a luxury canal boat can be of higher quality, as there is less risk of damage when there are just two people on board. Top quality finishes and details can include marble, reclaimed wood and slate. And with the extra space, there may be room for some additional features such as a wine fridge or Bose sound bar, which you wouldn't normally find on a standard narrowboat holiday.
Boutique Narrowboats
Our own small fleet of luxury narrowboats has been designed especially for couples. Each one is individual and we encourage you to browse the photos and layout images to ensure that you choose the perfect one for you.