Our latest Boutique Narrowboat for hire is currently being created and we are working towards getting it ready to welcome guests in 2022.
At the moment, it is still in the design and fit out stage. We have welcomed your feedback on all our hire boats over the years and this boat will be a combination of many of the "best bits" of our small fleet.
We have named it after a butterfly – Marbled White – in the same vein as Chalkhill Blue and Woodland Grayling. It's nice to have a theme and a reason for a name; a totally blank slate is a little daunting! Lots of you must feel the same way as we've had many wildlife-related suggestions for the name.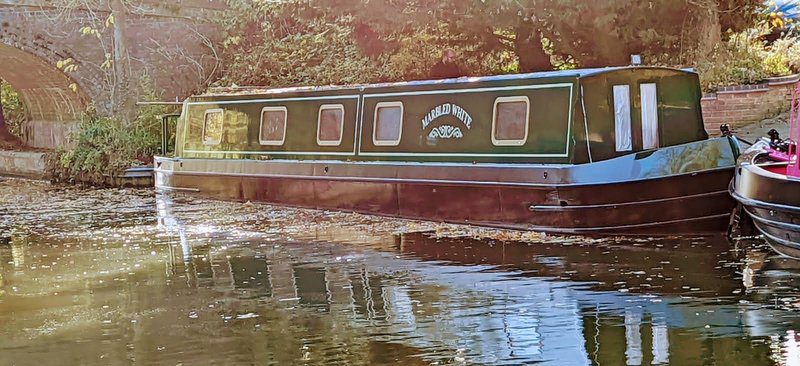 Boutique Boats
Like all the Boutique Narrowboats, Marbled White will be a five star narrowboat for couples. It will feature a deep, luxurious king-sized bed, a large walk-through bathroom and a spacious living area.
One bed. happy guests.
Most hire canal boats are designed with the aim of fitting in as many beds ("berths") as possible. At 60 feet in length, a boat like Marbled White traditionally would be marketed as a holiday vessel for six people. The theory is that the more people you can squeeze onto narrowboat, the cheaper the holiday per person and the better value your boats will be.
That's one way to look at it.
Here's another.
The fewer people you squeeze onto a canalboat, the more relaxing the holiday and the happier your guests will be.
Over and again, guests have told us that they've benefited from a weekend away from children, dogs, parents, neighbours, bosses and yes, even friends.
And so we are unapologetic that, just like the other Boutique Narrowboats, Marbled White is being designed entirely for couples. Two people. One big bed. And lots of completely (un)necessary extra space ♥