The canal boat experience is all about freedom: the freedom to cruise where you wish, stop when you choose and live according to your own timetable for a few days.
If your week is normally full of what you should be doing, a canal boat holiday is entirely the opposite. How do you want to spend your day?
For some, the attraction is in learning a new skill. Many of our guests have never used a tiller before. The practical aspect of a canal boat holiday can feel like a real achievement.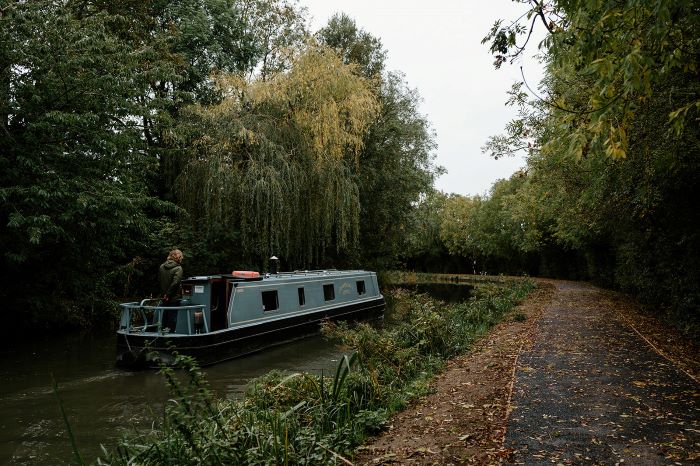 But even if the thrill of the challenge is what brings you to take your first narrowboat holiday, it will probably be the freedom which hooks you in. Mooring up under the cool of a tree on a warm evening; setting up your deck chairs; uncorking a bottle and settling down to watch the winged wildlife bob and dive across the water.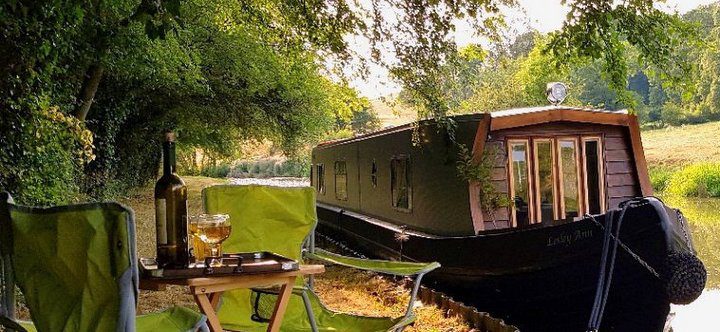 I haven't felt so chilled and contented for so long, this was the perfect break. (Michaela's review on Facebook.)
Or perhaps your ideal evening includes mooring up outside a waterside pub and sampling the local beers, before taking the few short steps back to your narrowboat for bedtime.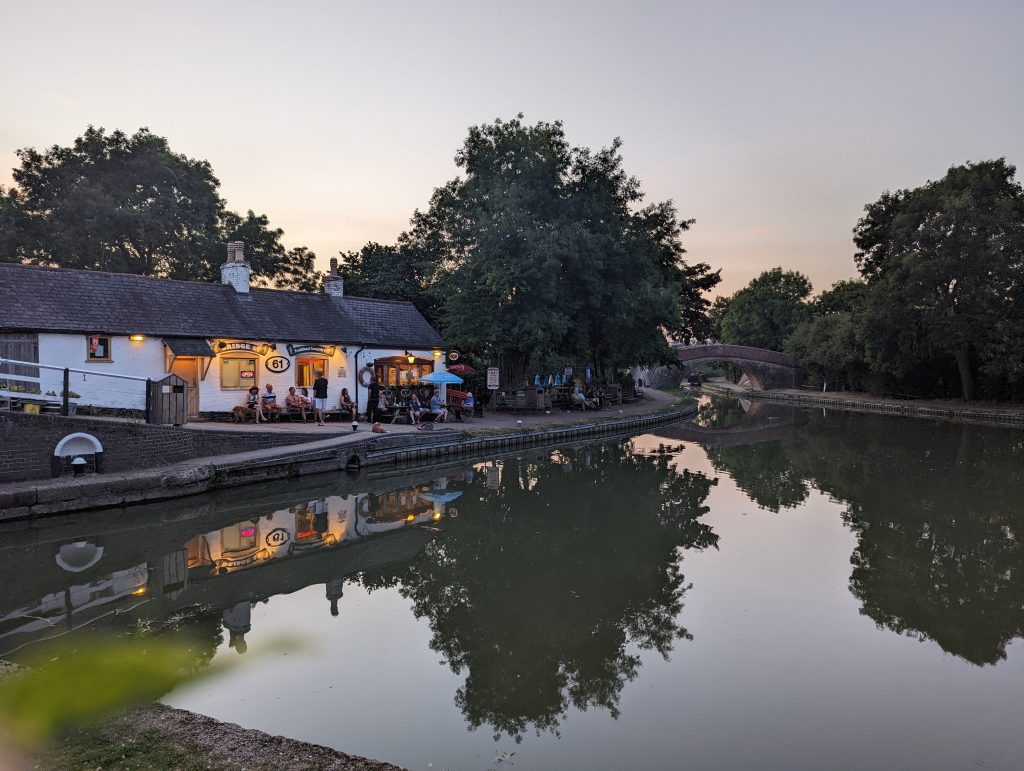 In the morning, there is no happier sight than seeing a row of ducklings paddle past your window when you open the shutters. The sunrises are pretty cool, too. In fact, you can pretty much engineer whichever scene you'd like to wake to by framing the view when you moor up.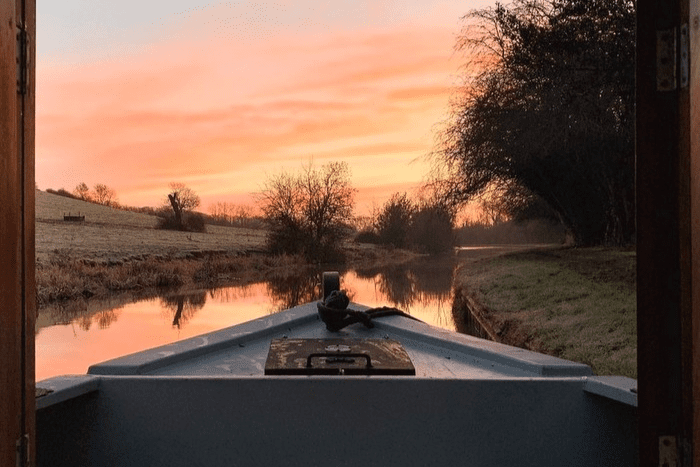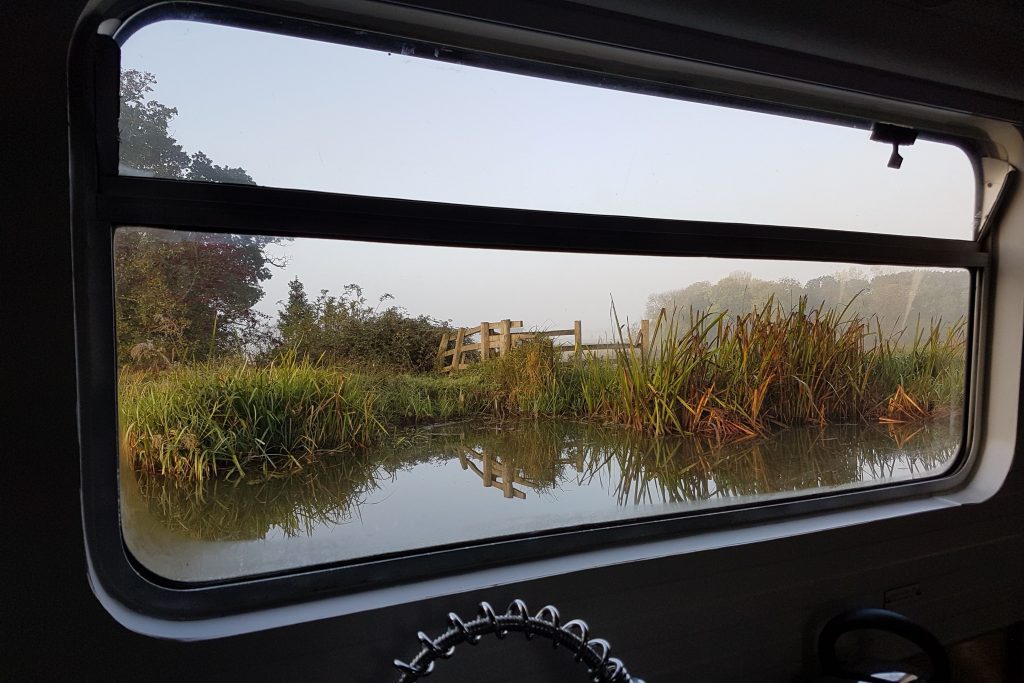 The practicalities of what it's like to holiday on a canal boat 
Preparation for your getaway
The enthusiasm for a new experience will only get you so far. There is a little work involved in preparing for your trip, too. Most of our guests are novices and before you arrive, we advise you to watch the Boaters' Handbook from the Canal and River Trust (it's on YouTube.) We also signpost you to our own online course.
On your first afternoon aboard, you'll receive some practical training from us, so that we can go through the basics of turning the boat, mooring up and setting off, as well as the safety stuff. This usually lasts a couple of hours. You can also do a bit of homework by scrolling through the Beginner Guides over on our sister website, Union Wharf Narrowboats.
We will teach you how to tackle locks, tunnels and swing bridges – these are all the skills you'll need to get the most out of your canal boat experience.
This experience was better than I expected it was brilliant! The instructor was so friendly and showed us the ropes and gave us lots of guidance including going up the foxton locks which we did and it was an amazing experience. (Russ' review on Tripadvisor.)
What to pack for your canal boat holiday
You will need to bring food/drink, toiletries/medications and clothes. Towels, bedding, washing up cloths, essential cleaning products and hairdryers will be on your narrowboat already. So pack as if you were going for any UK staycation, with the possible addition of:
Non-slip shoes
Wellies (for the towpath if muddy)
Waterproofs
Suncream
Peaked hat (it's difficult to steer into the direction of the sun)
Sunglasses (ditto)
Slippers (canal boats can have cold floors)
Gloves (for warmth and also to make it kinder on your hands when operating locks and bridges)
Extra warm stuff such as thermals, gloves, salopettes, woolly hats.
You will need to bring your food and drink as you won't find lots of shops en route. Pubs are a great way to spend a towpath evening, but we can't guarantee that they will be serving food just when you need them, so it's best to be prepared to cater for yourselves if necessary.
Things to leave at home during your canal boat holiday
Anything electrical is best left at home without prior agreement. We choose the electrical equipment on board very carefully when designing our canal boats, to ensure that there is enough power. Additional electrical items put the battery systems under pressure and you may be left without the ability to do simple things like flush the toilet.
So please leave behind:
Irons
Steamers
Rice cookers
Portable heaters
High-powered hairdryers
Electric fans or air-conditioning units
It is fine to bring laptops and chargers.
Please also avoid bringing toiletries and cleaning products harmful to wildlife, for example micro-bead exfoliators or face packs.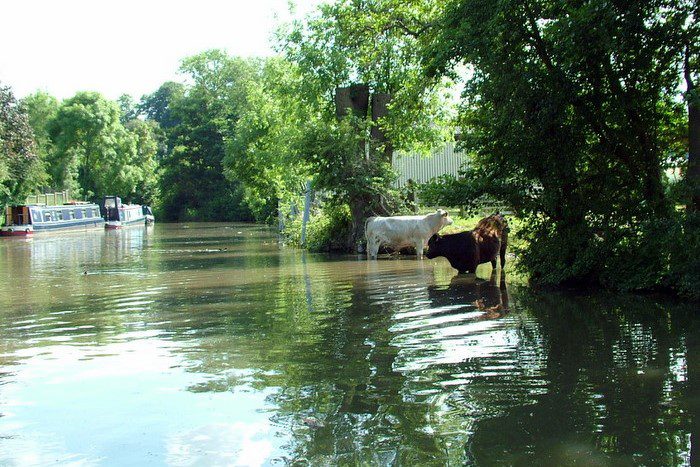 Routes along the canal
We will have a lovely chat with you during your handover about which route to take along the canal. We leave it until the day of your holiday to advise on this because the Canal and River Trust carries out essential maintenance at times and of course there is the possibility of a particular route being affected by environmental conditions. So we recommend remaining flexible on which route you would like to take.
If you would like to do a bit of advance research, here are your options. Many of our guests are excited to ascend Foxton Locks, the longest staircase set of locks in England. This is a good choice, as these locks have lock keepers on hand, to offer guidance and support.
Returning from your canal boat holiday
You will need to bring your boat back to Union Wharf marina on your final night, ready to hand back the keys in the morning. There is often someone around to give you a hand with the manoeuver if you are unsure, or you can call us to arrange to have someone meet you. Generally, though, by this time, you will be a dab hand at the skills needed to reverse back in to your mooring spot.
Absolutely loved our holiday on The Woodland Grayling. So relaxing & it's done us the power of good as we're returning home fitter & healthier than when we set off. Met some very interesting people on the canals & stunning wildlife. (Stephen's review on Tripadvisor.)
We hope that this has given you a flavour of what it's like to holiday on a canal boat. If this is your first experience of narrowboating, you might like to explore the following pages: