The latest narrowboat build is now in the painting sheds of John Barnard, a leading expert in narrowboat exterior paint. We have been planning with our clients the colour scheme of the boat exterior and they have chosen complementary Epifane colours, made up especially in a hard wearing formula. The primer has gone on well, and the boat is nearly ready for those glossy top coats.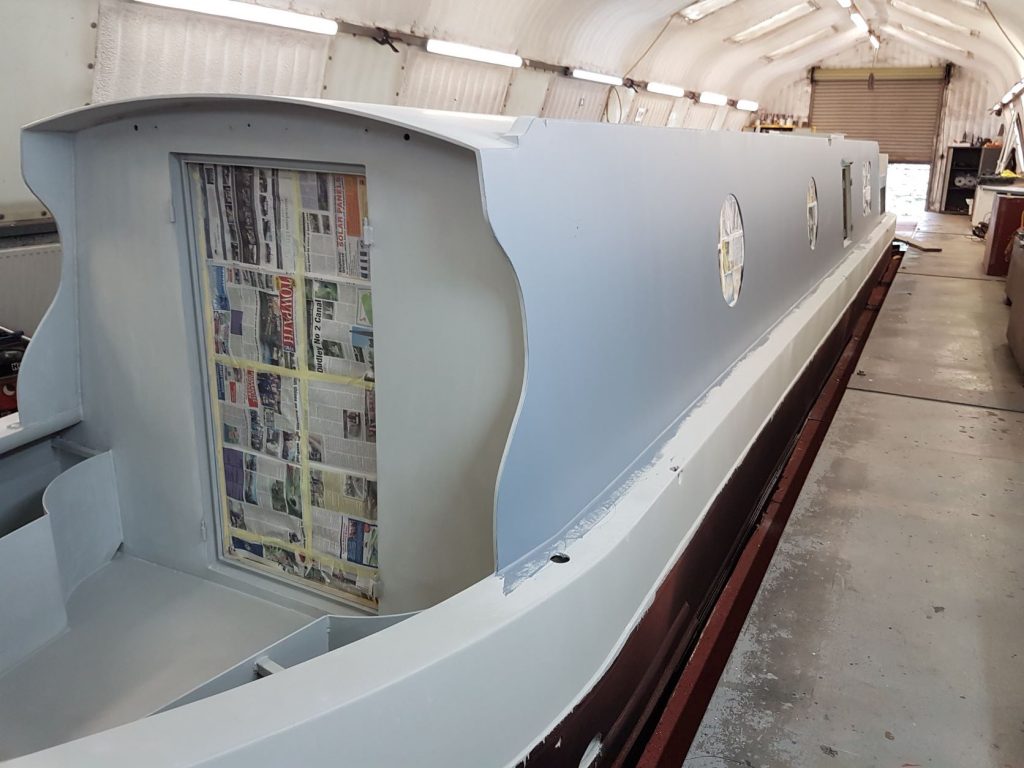 Now that the boat is off its hard standing, we can take a good look around and the clients are delighted at the curves and angles of this boat by HT Fabrications.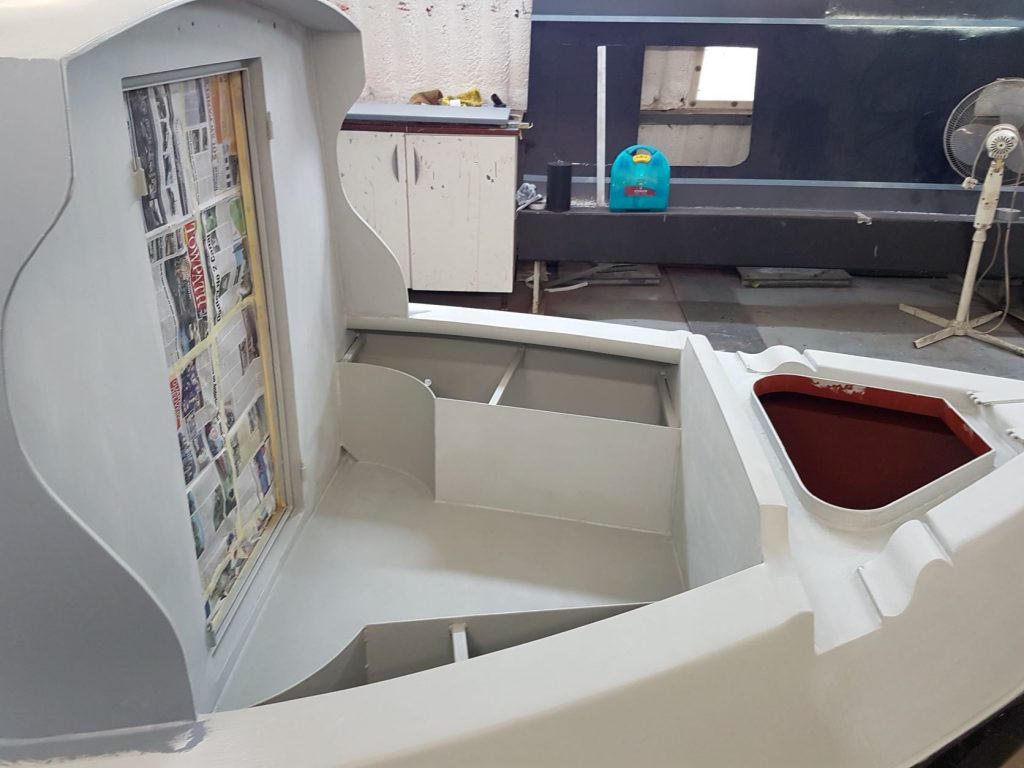 Engineering
Meanwhile, progress continues on the engineering side.
This particular boat is only 45 feet long, but is in the process of being fitted out with a lot of modern tech and oodles of style. The engine is an electric/diesel hybrid, supported by lots of solar and a generous lithium battery bank. There will be no gas on this boat, and despite it's relatively short length, it will be quite demanding energy-wise.
The clients are currently considering an electric incinerating toilet, and the interior also features two televisions, an electric hob and a combination oven/microwave. We have needed to work in collaboration with lots of industry partners to design this boat, to ensure all the systems work perfectly together.
Joinery
Whilst this latest narrowboat build is in the painting shed, boat fitter and joiner, Gary, is working on the bespoke window linings and the handcrafted beds. There is a lot of bespoke carpentry on this boat. The two beds have been custom designed to create a walkway through the front during the day.
We are also working on a design for a bespoke dinette together with local upholsterer, Harborough Upholstery. Of course this boat will also feature our signature Boutique Narrowboat interior doors, complete with reclaimed wood and shaped headers.
We look forward to showing you more as things move forward.