The hunt for unusual places to stay in the UK begins as that milestone birthday looms large on the calendar. Or perhaps one of you remembers the date of your anniversary. Those sorts of events trigger a desire to find a particularly special bolthole; something out of the ordinary.
When yet another treehouse or log cabin fails to inspire, you'll need to dig deeper. In searching for the next big thing in unusual places to stay, "narrowboats" and "canal boats" are creeping up the search engines.
Why canal boats are the next big thing in unusual places to stay (in UK)
Five years ago, canal boating was still considered a retirement pastime for holiday-makers. The plywood fit outs of the 1970s were still very much in evidence and younger generations rejected them as old-fashioned and dare we say – a bit stuffy. But recent times have seen a shift in the types of canal boat available for hire. An increasing number of genuinely luxurious narrowboats is attracting a younger demographic seeking the next big thing in unusual places to stay.
The trend for Tiny Living
The Tiny Living movement has propelled all small structures into the possibility of holiday hire. From Instagram influencers such as The Indie Projects to TVs George Clarke's Amazing Spaces, popular culture is awash with the idea of spending time in a miniature house.
Being off-grid
The appeal of off-grid living predates the pandemic and the current energy crisis, but is still relatively recent. Busy working lives and mounting pressure to fill our down time with activity is driving people to seek a genuine holiday retreat now and again. A mini break which allows a couple to spend time alone is increasingly seen as a hugely valuable way of reconnecting with one another.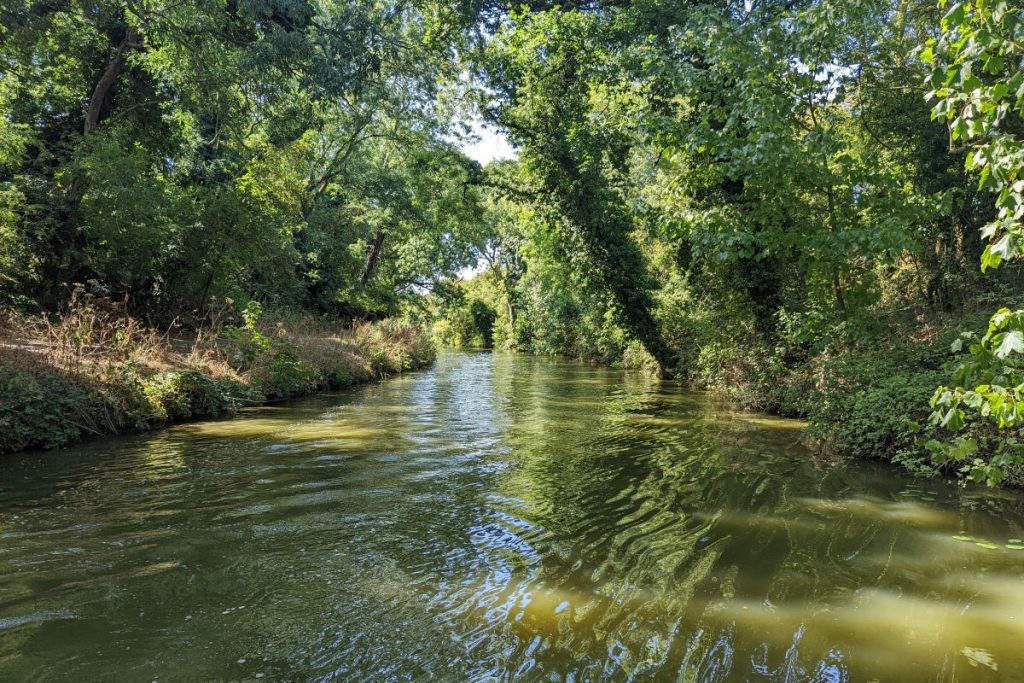 Finding new experiences
Many couples look for holidays which fulfil a desire to spend time together while learning something new. Skiing, or mountain biking, perhaps. But for others, a rather gentler adventure beckons. Learning to drive a canalboat can be a challenge in itself. You will need to work with your partner to ensure safe passage through tunnels, locks and bridges. However, there is plenty of slow living: mooring up to make a cup of tea, stopping at a pub for lunch or watching the sunset sipping wine on the towpath. A canal boat holiday combines a slow pace of life with plenty of new experiences to nurture your relationship.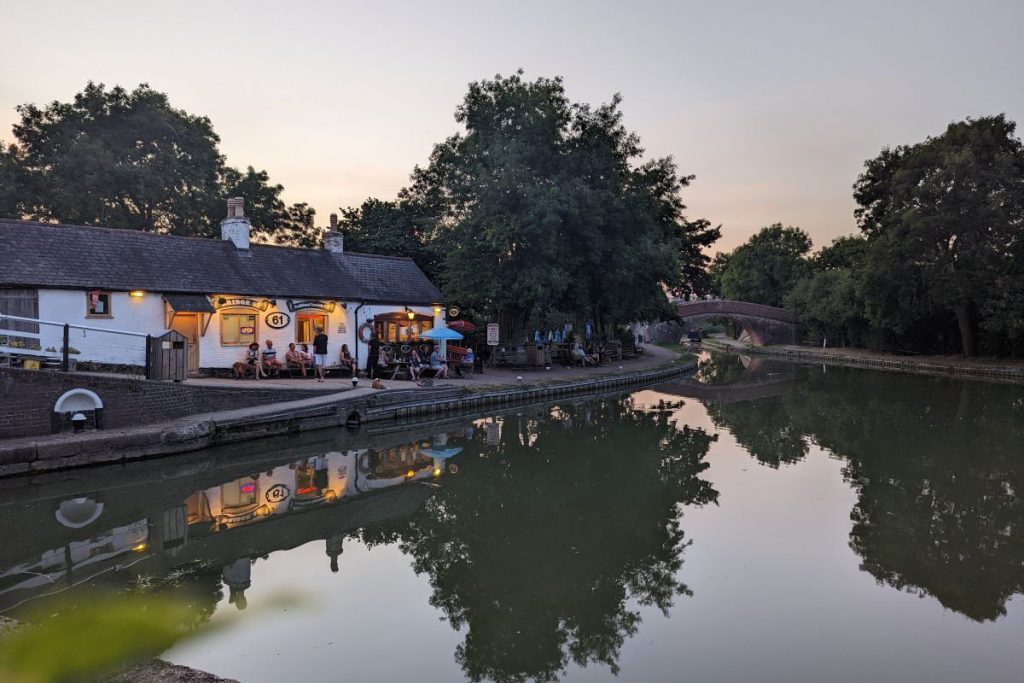 Ever-changing views
There are very few unusual places to stay in the UK where the view changes constantly. Motorhomes or campervans spring to mind, but of course there are always long ribbons of roads to be navigated and these can be decidedly uninteresting. A narrowboat holiday inevitably involves a lot of nature, a lot of green and a lot of water – three essentials for the perfect rural view in the UK. Each morning you wake to a different view and that can be exhilarating.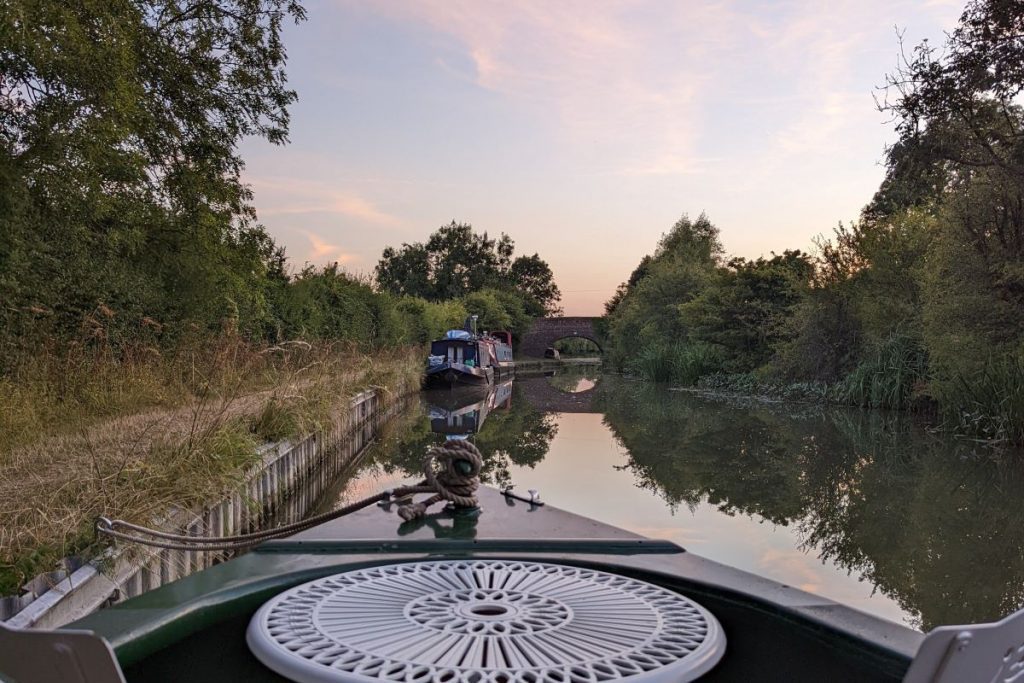 Luxury and comfort
Luxury and comfort are a big part of why canal boating is the next big thing in unusual places to stay in the UK. Uncomfortable beds and tiny showers just are not appealing to couples looking for a restorative mini break. Boutique Narrowboats, offers an opportunity to experience the joys of canal boating without sacrificing five-star facilities. The boats make the most of deep, wide mattresses, generous showers and considered interior design.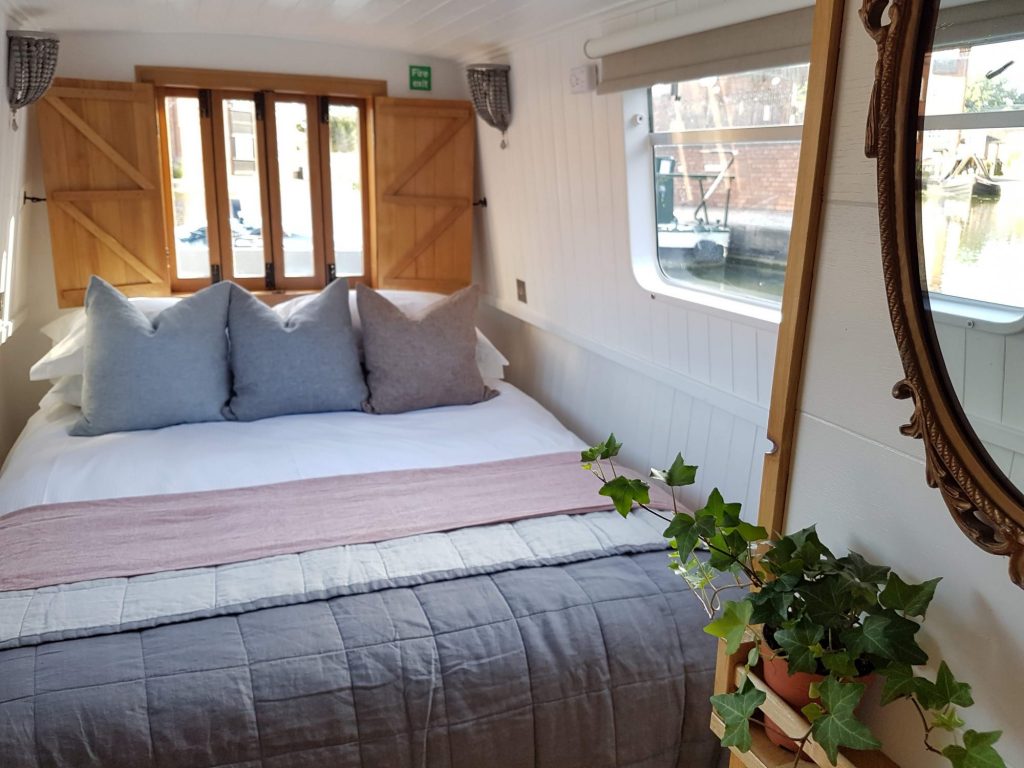 Welcoming diversity on the canals
Narrowboating holidays are no longer the exclusive domain of white British couples over 60. Nowadays the canals are populated with hirers from gloriously diverse communities including LGBTQ+ and all ethnic groups. It has made boating all the richer and more exciting for it.
Ease of booking
Canal boat hire companies have modernised their booking systems over the last few years. Guests can now check availability and book online, using their phone. At Boutique Narrowboats, we even email you a link to an online course so that you can prepare for your trip beforehand. The practical training is still completed on arrival, but the easy online booking system confirms your dates immediately.