Is there ever a better location for a pub than on the canalside? Every waterway boasts its favourite pubs and the canals around Market Harborough are no different. Although the locations attract visitors from far and wide, most of these will come by car.
But there is no greater pleasure than arriving on a narrowboat, mooring up on the towpath, and taking a little wonder through a garden gate into the back entrance of the pub.
Here are some of our favourites:
The Waterfront, Market Harborough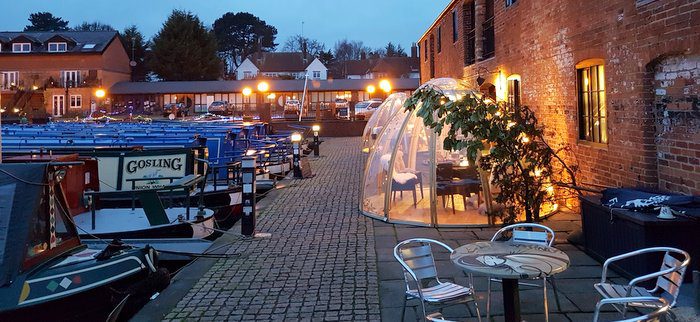 This lovely old building is right at the end of the Harborough Arm, at Union Wharf itself. Many of our guests like to moor up in the basin on their final night aboard and spend the evening here. You can check opening times on their website https://waterfrontharborough.co.uk/
The Black Horse, Foxton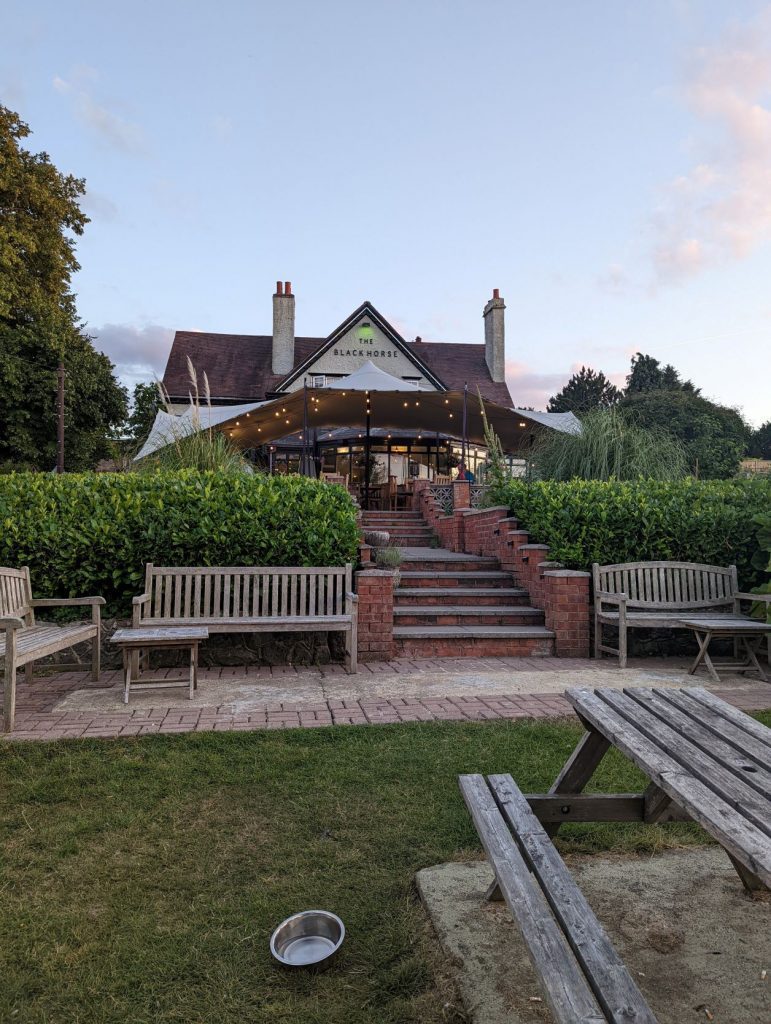 This village pub is a good stop off point on your first night along the Harborough Arm. Travel through the first swing bridge and moor up just before Black Horse Bridge. If you cross this little bridge on foot and continue to climb up the hill for a few minutes, you'll be rewarded by a stunning view across Foxton and beyond. Check opening times on https://theblackhorsefoxton.co.uk/
Bridge 61, Foxton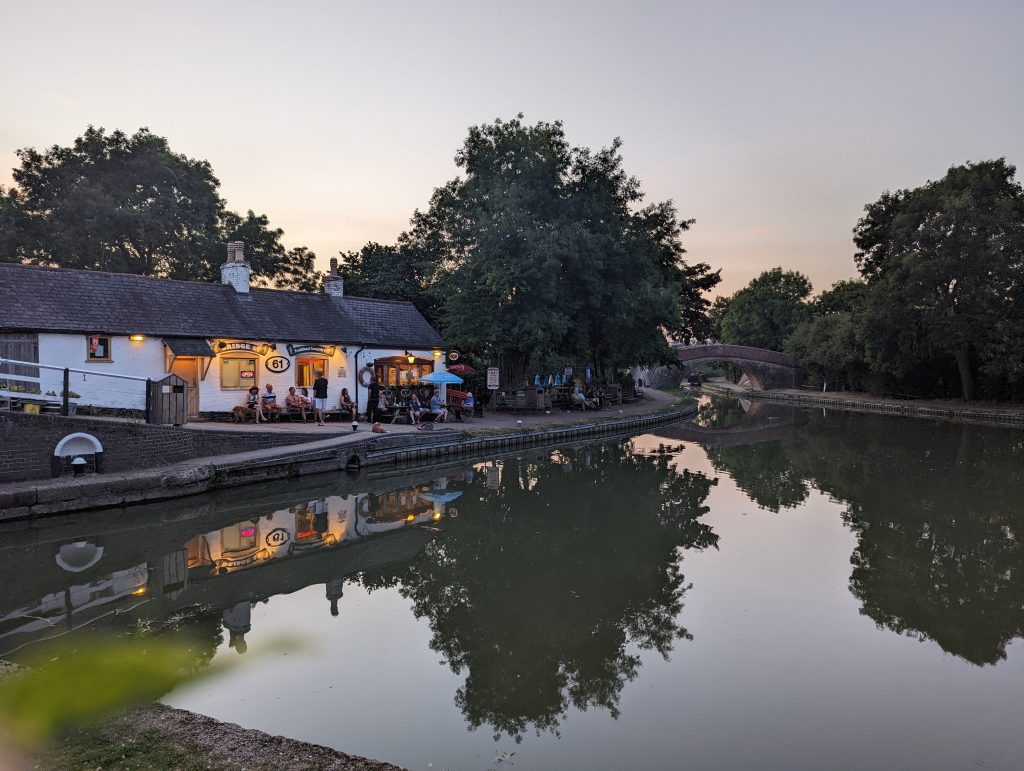 This "Boaters'" pub is much loved by the narrowboat community but all are welcome. Beer is served through a tiny hatch in the small pub lounge, which you can take outside and sip whilst watching events unfold at Foxton Locks. A great way to while away an afternoon. You can't moor up outside unless you are waiting to use the locks, but this pub is a short walk from any of the visitor moorings either side of the basin. Bridge 61 opens all year round. http://foxtonboats.co.uk/bride-61-pub/
Foxton Locks Inn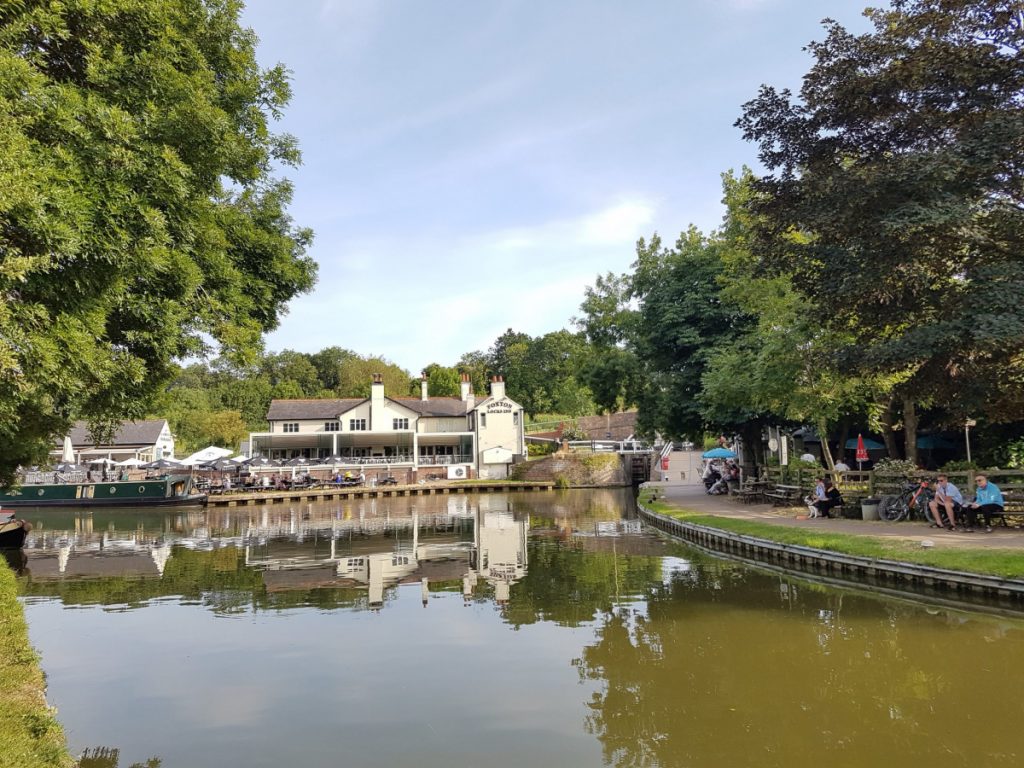 Another popular canalside pub in the basin at Foxton Locks. This caters to the many visitors attracted to the locks every year but has reduced opening hours in the off-season, so check on their website https://restaurantfoxtonlocks.co.uk/
It is wise to book ahead in peak season if you'd like to eat. There are two 24 hour moorings right outside the garden.
The Shoulder of Mutton, Foxton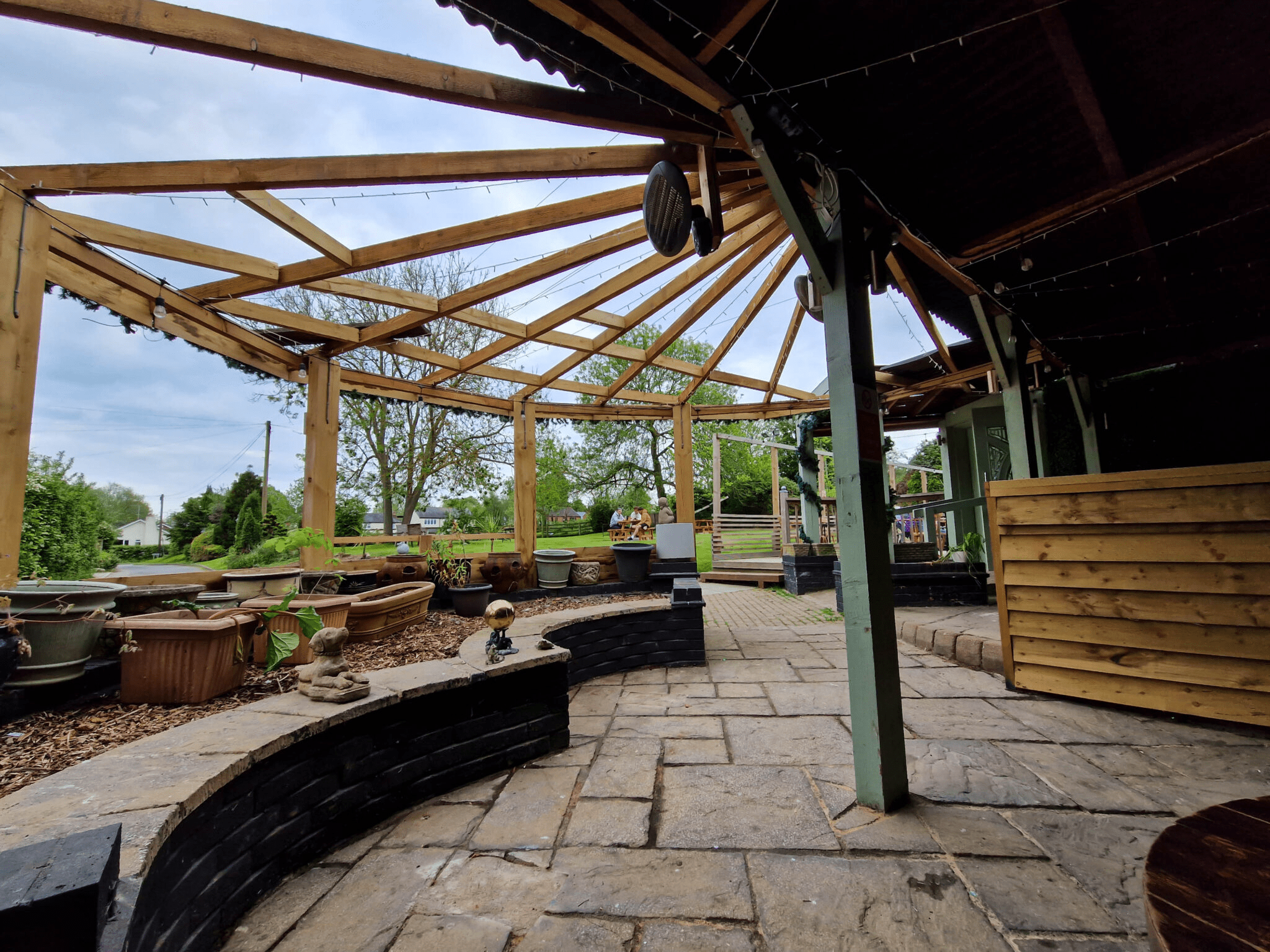 The Shoulder of Mutton is a few minutes walk from the Black Horse bridge, which makes a great mooring stop for the night. They prefer you to call ahead to book for lunch or dinner on 01858 681080. Check opening times at https://shoulderofmuttonfoxton.co.uk/
The Wharf Inn, Welford
This traditional pub is at the end of the picturesque Welford Arm, a popular turning point for short breaks from Union Wharf marina. Moor up at the visitor moorings towards the end of the Welford Arm and take a stroll up. The restraurant hours are restricted so do book ahead https://www.wharfinnwelford.co.uk/
Canalside pubs do tend to vary their opening hours according to the number of visitors, so we can't guarantee that all of these will be open exactly when you are passing the door. We would always advise you to bring enough food for the duration of your holiday, just in case. However, with a bit of planning, we would recommend that you do try and visit at least one pub on your journey. They are identified on the maps which will be on board your boat and your trainer will go through options with you on your first afternoon, too.
Cheers!