Couple's weekend getaway
Making time for just the two of you is essential to every relationship, whether it be a date night at a restaurant, a trip to the cinema or a couple's weekend getaway.
It seems to be in our nature to often get carried away with the chaos of everyday life. So much so, that we sometimes forget to find the time to spend a little bit of quality time together.
Our Boutique Narrowboats are aimed specifically at couples, which makes them the perfect place to find that little bit of peace away from it all.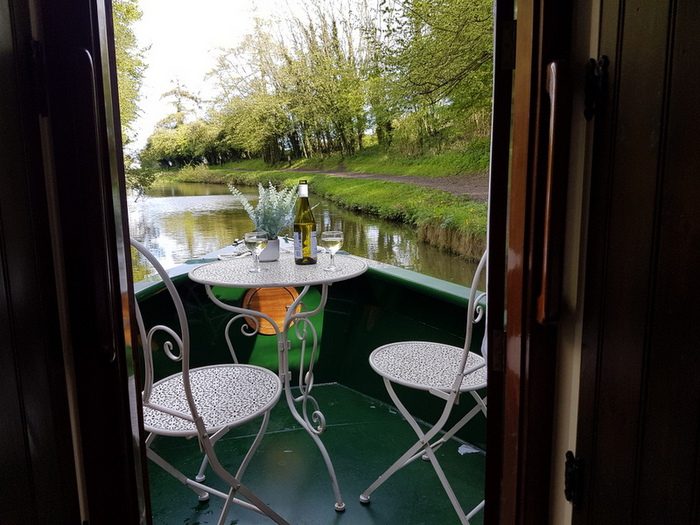 a different kind of getaway
A boating getaway is different from many other UK minibreaks in that you will probably spend some of the time learning new skills. We specialise in training novices, so we understand that you are likely to need some practical support to begin with.
Whether this is something you have experienced before or not, your time on board will provide you with memories that will last a life time.
if you are a Homebody
If you are a bit of a homebody then this next bit is for you.
All of our boats are made up with home comforts in mind, including comfortable beds and cosy feather duvets, making it so comfy you may struggle to want to leave. If this is the case and you find that you are having to peel yourself away from the bed, a morning coffee from the Nespresso machine onboard will surely help wake you up!
In the lounge there is a smart TV where you can Netflix and chill the night away with lots of blankets to snuggle up with. We have also added a Bose speaker to all of our boutique boats, so if you fancy a little bit of music while enjoying a glass of wine, why not do it here.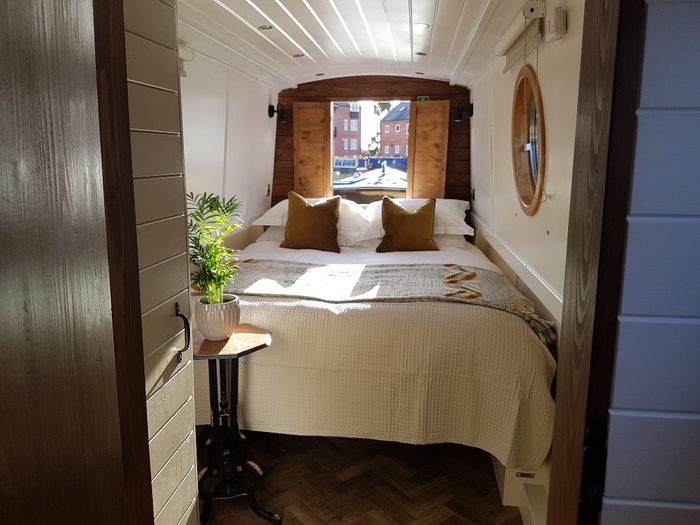 Getting out and about
If getting out and about is more your thing then there is plenty to see while cruising down the canal. The adventure begins as soon as you step onto the boat with all the wildlife right on your doorstep. You can pick any spot you like to moor up and explore the area, stop for a drink at a local pub or enjoy a towpath picnic.
Here are a few more ideas on things to do on a canal boat holiday.