We are lucky enough to have four day boats for hire at Union Wharf marina, which is brilliant news for those wanting to try things out before committing to a holiday narrowboat. These are bona fide narrowboats, identical in almost all ways to a long canal boat. You will need to use all the same skills to drive one and get to experience the tranquility of the waterways while you do so.
How day boats differ from holiday narrowboats
There are no beds. You can't sleep on a day boat as that is not the point. A day boat is for pottering about with picnic and your favourite people, just for the day.
You can roll up the sides. It's the most magical – and hard to explain – feeling, to drift along the canal with the water RIGHT THERE.
You can't go up Foxton Locks but you CAN open two swing bridges, one of which stops traffic. If you have never tried stopping traffic to open a slow, heavy piece of road and then steering a slow, heavy boat through the gap, this should go on your bucket list.
You can't have a shower (why do we get asked this?) but you can boil a kettle, cook up a bacon sandwhich and store ice in the freezer compartment. You can have a platter of food delivered. You can keep food in the fridge.
You can bring all the generations of your family, including newborn babies. Two of the boats take up to 12 people. You can bring your workmates if you really like them.
Dogs are welcome on three of the boats.
Water Vole is powered by electricity. Although the techniques to drive it are the same as a diesel-powered boat, the joy of Water Vole is in the very, very quiet engine.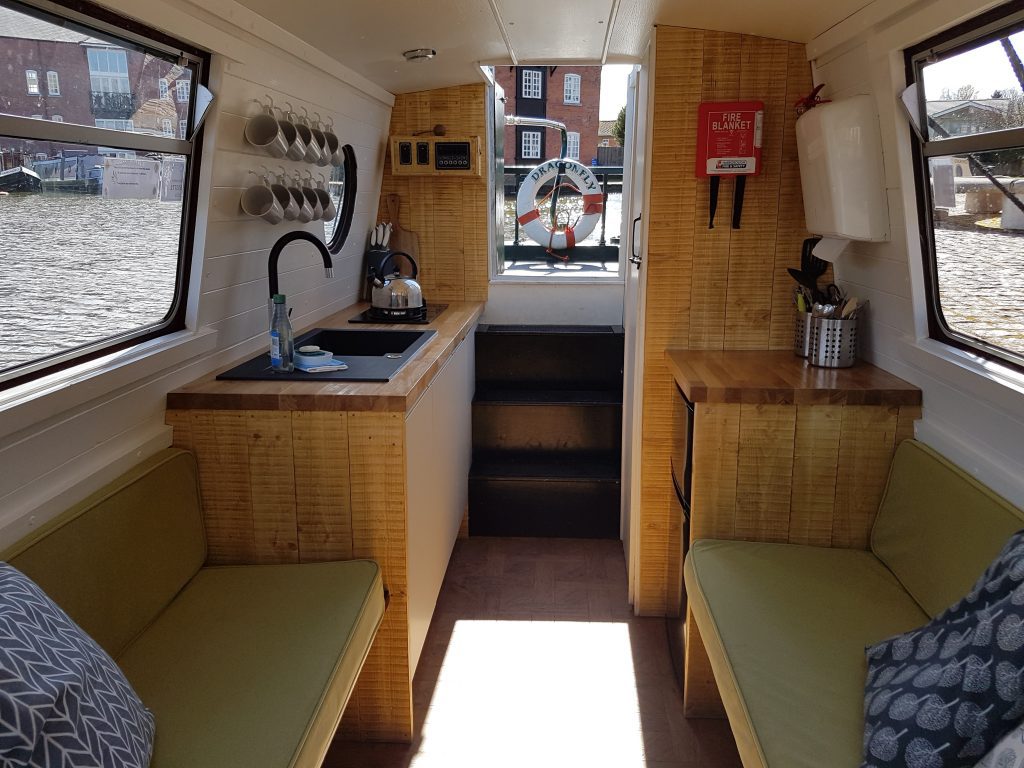 The day boats for hire do book all year round because they have heating and are particularly popular with couples who are testing whether they would like to go away for a weekend in a Boutique Narrowboat.
Where you can have all the showers and sleeps that your heart desires 😉