To all you narrowboat novices: we say, don't be put off by these fellas . Locks can look intimidating and you do need to take things slowly and carefully. But here's the thing: as you exit your first lock, you will have been a little apprehensive together, figured it out together, practised some new skills together and will be talking about it for years to come.
We love the fact that most of our hirers at Boutique Narrowboats are novices. We firmly believe that the canals are a better place for having you here.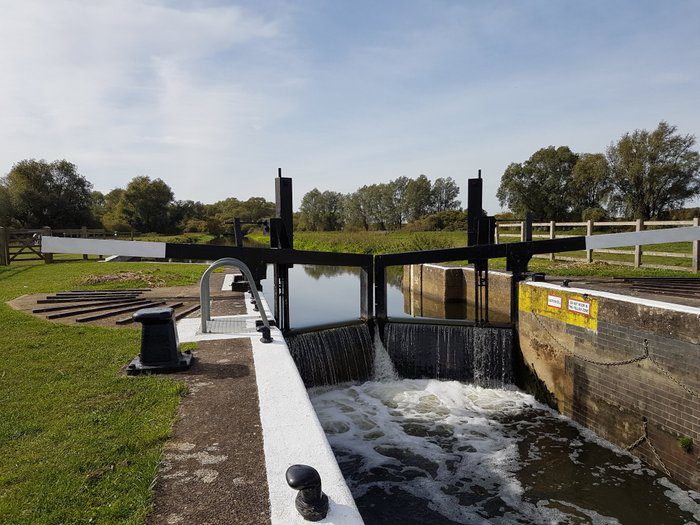 There is a huge amount of information on how to operate locks on the internet. At the very minimum, before you arrive for your handover on a Boutique Narrowboat, we do ask that you have read the Boater's Handbook or watched it on YouTube, which includes information on lock operation.
But we know that many novices are not necessarily nervous about lock operation. Rather, they are worried that they will inadvertently upset other boaters by doing the "wrong thing".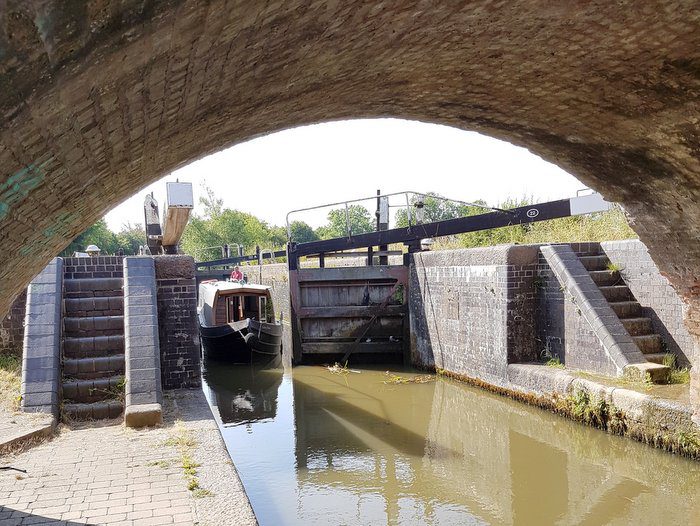 So if you are at all nervous about operating locks, here are a few tips from us.
Lock etiquette
1. If you know a lock is coming up, drop off a crewmember before you get there to walk on up ahead of the boat. At busy times, there may be a "queue" of narrowboats waiting to use the lock and they can be hard to distinguish from those genuinely moored on the canal bank. The only way to be sure of interpreting the scene correctly, is to walk up to the lock and chat to boaters on the way.
2. It is courteous to check for canal boats which may be approaching from the other direction. If the lock is set in their favour (i.e. empty if they are going up or full if they are going down), allow them to go first.
3. If the lock is wide enough, it is common practice to share with another boat going in the same direction. This conserves water and effort, and can be one of the most enjoyable ways to meet other narrowboaters.
4. Don't automatically assume that you should "help" by opening paddles for another boat. Many boaters and crew like to control the speed at which the paddles open, to protect their narrowboat from the inrush of water. By all means offer to open the paddles, but take guidance as to when and how quickly, and don't be offended if your offer is declined.
(As an aside, we would advise you to open the ground paddles first. Not all the locks along the Grand Union Leicester Line have ground paddles – many only have the gate paddle which is operated by a spindle on the gate itself. But if you do spot ground paddles, open those first. When the lock pound is half full, slowly open the gate paddles. This method will create less turbulence as the lock pound fills with water.)
5. Always close the paddles and gates before you leave the lock. The only exception to this rule is if it makes most sense to leave the gates open for a boat which is already approaching.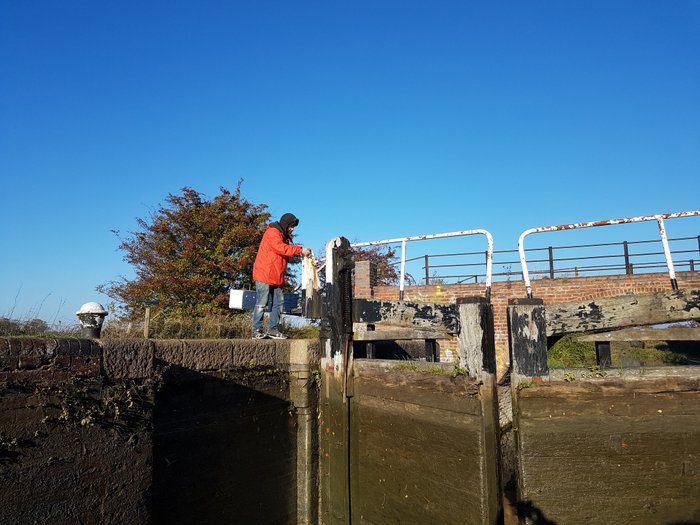 It's worth pointing out that boaters are lovely, generous, forgiving folk who will do their best to help if you get into a pickle. Soon you will be counting yourself among them!