As the winter approaches, we like to offer a number of dates for our static canal boat holidays. We trialled the idea last year and had some brilliant feedback, so we've decided to do the same again this year. So what kind of people are choosing a static canal boat holiday?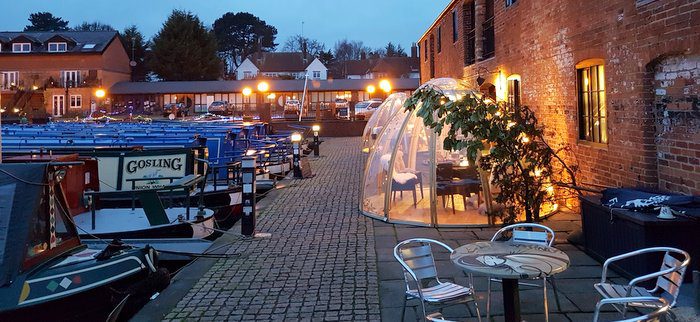 1. Airbnb stays for visiting friends and family
This is the most popular reason for booking one of our canal boats to stay in the marina. For the same price as a basic hotel room, visitors to Market Harborough can stay on a luxury Boutique Narrowboat, with a king-sized bed and quirky shower room. Guests have complete privacy and don't need to share any facilities.
2. Would-be narrowboat owners
A second common reason for choosing a static stay is those guests who are hoping to buy their own boat in future. Many want to try the systems on board during cold weather – heating and hot water, for example – to figure out if winter boating is for them. (The reality is that our boats are so well-insulated, it isn't much different from living in a house!)
3.Testing a "proper" canal boat holiday
We often hear from couples desperately wanting to stay on one of the Boutique Narrowboats, but not having the confidence to take the boat out. Perhaps they are unsure they will be able to learn the skills, or their partner may just not fancy the idea. Our static canal boat holidays are perfect for these couples, as they can enjoy a luxurious mini-break in a five star interior; no special training needed. Once they've got the taste for it, many then go on to book a self-cruise holiday.
4. Solo travellers
It isn't possible to take a Boutique Narrowboat self-cruise holiday as a solo traveller, for insurance and safety reasons. But we welcome individual guests on a static marina stay, and are delighted to welcome solo travellers to Market Harborough.
Booking a static canal boat holiday
These minibreaks are available to book through Airbnb. We offer static holidays of up to two weeks over the winter, depending on availability.
Our self-cruise holidays also continue all year round and these can be booked as normal on our website.