Increasing popularity of UK boating holidays
UK boating holidays on the canals and rivers of the UK are gaining in popularity. Since the 1950s and 60s, the inland waterways network of England, Scotland and Wales has offered a variety of boat holiday options. But the difference between the hire boats of then and now, are vastly different.
Traditional boating in the UK
Following the demise of the commercial canal boat industry after the Industrial Revolution, traditional working boats were sometimes converted for leisure use. The basin at Market Harborough was, in fact, the hosts for the Festival of Boats in 1950, a gathering designed to promote UK boating holidays.
By the 1970s, as the popularity of camping and caravaning increased, canal boating also became a favoured holiday option. Within twenty years, the hire boat industry had expanded to fill the additional waterways routes which had been restored and reopened.
These boats were almost exclusively designed to meet the family hire market. Like in a caravan, beds were narrow in order to berth as many people as possible. The living accommodation was adaptable, with various tables and chairs folding and unfolding as the day required. Power-hungry cooking facilities were limited by the technology of the time.
Luxury UK boating holidays in the 21st century
Changes in income and personal taste means that demand for the 1970s style hire boat is now in decline. Whilst families still enjoy the experience, many couples aim to enjoy time away together more frequently. Milestone birthdays and anniversary celebrations have also created demand for a more luxurious kind of canal boat holiday.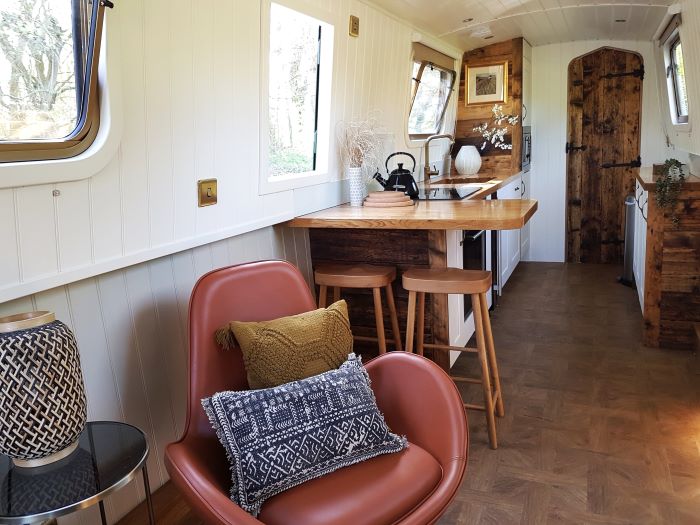 Trying something new
A narrow boat holiday fulfills a desire to learn something new as a couple. People who have never been on a boat before say the experience is exhilarating. Sharing skills and working together to navigate through locks or tunnels is a big part of a UK boating holiday.
Alone in nature
The UK canals are a haven for all sorts of wildlife. A cruise through almost any landscape reveals a host of natural phenomena, from dragonflies to otters, daffodils to woodland. Rural vistas give way to villages and towns. Even city canal boating holidays will reveal a different – hidden – side to urban areas. If you cruise through agricultural land you will certainly be rewarded by the proximity of the livestock.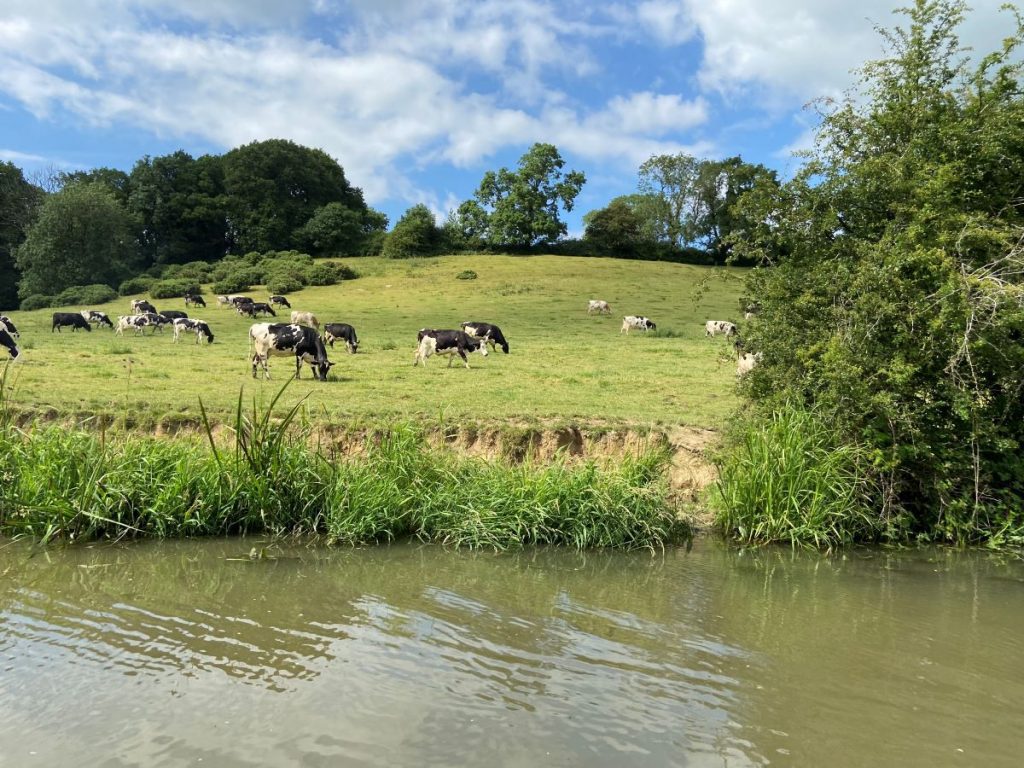 Slowing down
A narrow boat travels at a maximum speed of 4 miles per hour, often much less. The daily pressures of work, emails and social media give way to a gentle pace of life. A boating holiday never feels rushed which is why many of our guests return feeling more relaxed than ever before.
Choice
Whatever your circumstances, there is almost certainly a boating holiday suitable. Families can still choose a canal boat with multiple beds but couples now also have the chance to hire a more spacious vessel, with premium fixtures and fittings. Facilities include full-sized kitchens, large showers and even king-sized beds.
UK boating holidays are on the rise and there has never been a better time to discover your perfect getaway on the canals.