Boutique Narrowboats is on TV! Okay, so the circumstances aren't great. BBC Regional News wanted to cover the story of how the global pandemic is affecting canalboat businesses and so it was never going to be particularly optimistic coverage.
But at least they took some lovely footage of Woodland Grayling. We will happily take that in lieu of actual real live visitors at Union Wharf.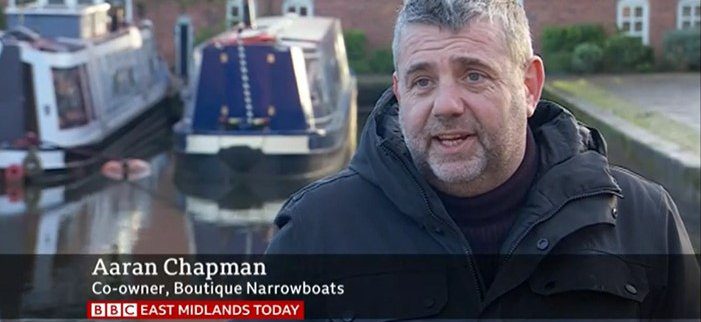 When reporter Elise Chamberlain first got in touch, she wanted to know how many staff/how much money we've lost compared with 2019. We explained that the business has altered so much since March, that it's not really a fair comparison. As far as we are concerned, the biggest news story is about just how much we've changed at Union Wharf in order to survive: a new style of business model that includes a simpler structure, fewer staff and less sleep 😉
So that's the story she decided to tell.
You can watch our two minutes of fame on East Midlands Today iPlayer or BBC1 in the lunchtime and evening news on 22 December 2020 (and for a whole 24 hours afterwards!)
East Midlands Today on iPlayer