Canal boat holidays in the autumn can be quite different from a summer break. I'm not just talking about the change in the weather which can be welcome after the heat of August. I'm more thinking of your fellow boaters, and the change from families to couples.
The summer holidays see the full range of narrowboat hires, from people with young children, older enthusiasts, and everyone in between. During the summer you will see parties on our day boats, family gatherings and holidays. Once September arrives, Union Wharf welcomes a lot of couples looking for a joint adventure. Often, our guests are celebrating a milestone birthday or anniversary, which means they want time to enjoy each other's company. A busy summer season on the canals offers a sociable environment, but sometimes the peace and quite of autumn/winter is just the ticket.
The Boutique Narrowboats all have well-equipped kitchens. We would recommend that you bring enough food for your journey and make the most of the cosy spaces inside.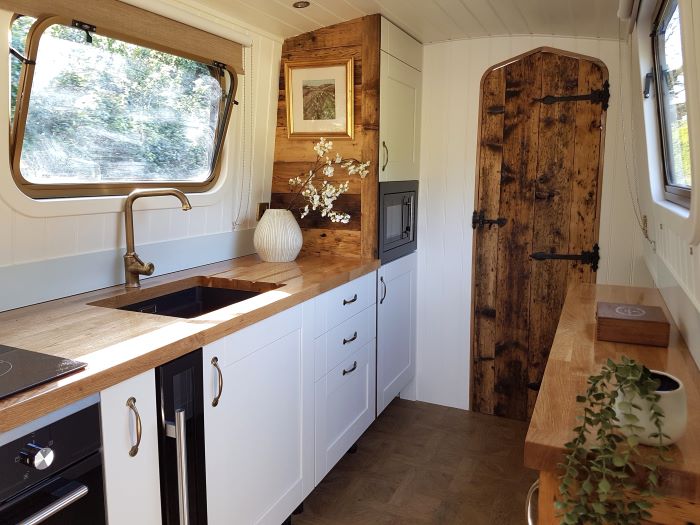 With camping chairs and tables on board, there is always the option of an impromtu towpath picnic if the weather turns out to be lovely.
Photos on canal boat holidays in the autumn
There are some spectacular photo opportunities if you choose to take your canal boat holiday in the autumn. The rising/setting sun makes for some incredible views across the fields and woodlands. There are many photo opportunities in our part of the world at this time of year.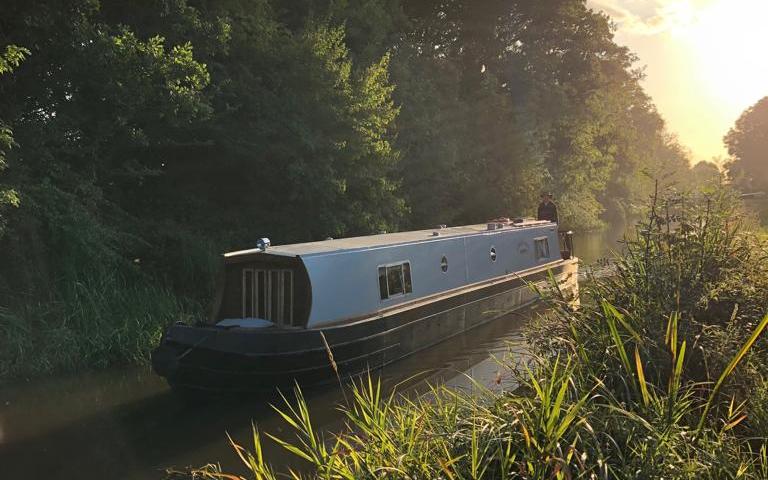 The main tourist hotspots near Market Harborough are a little quieter from September onwards. The flights of locks at Foxton and Watford attract a lot of visitors. This is welcomed by many boaters who like a bit of help to operate the lock gates. But many of our guests enjoy the tranquility of the heritage sites out of season.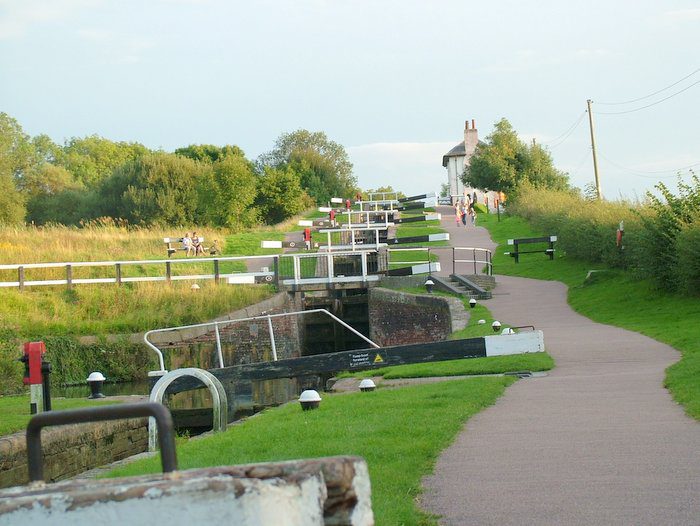 The Canal and River Trust has a programme of maintenance between November and February, which sometimes means that you can't cruise in a particular direction. We lower the prices of our hire boats during this time to take account of that. If you opt for a three or four night holiday in the autumn, we can find you an alternative route which would work for your stay.
The lower prices of canal boat holidays in the autumn makes the daily hire particularly good value. The boat is as well-designed as any boutique hotel, and the cost includes all training and fuel, too.
We look forward to welcoming you on your Boutique Narrowboat adventure.