How lovely that our canal boat holidays have been featured in a prestigious National Geographic magazine!
The Traveller – The Luxury Collection 2022-23 features Boutique Narrowboats amongst their beautiful pages. The magazine groups together a number of luxury UK based holiday providers. Our small fleet of canal boats is recommended as a best example of "Slow Travel."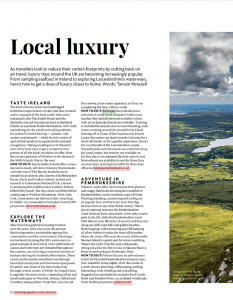 Canal boat holidays
Journalist, Tamsin Wressell, describes our waterways on the Grand Union canal as "arguably the most scenic" and of course, we have to agree! Her piece aims to showcase the best of UK luxury holidays.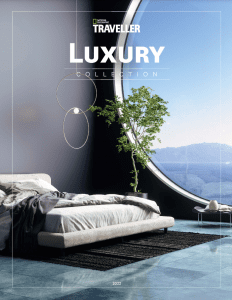 From our location at Market Harborough, our guests travel up to the basin at Foxton Locks, from where they can choose which direction to follow. The tranquil countryside of the Leicestershire canals provides a peaceful backdrop for those seeking a romantic escape. These routes are ideal for couples looking for luxurious seclusion with plentiful walks in nature just off the towpath, as well as an almost unlimited number of scenic views from the canal boat itself.
Planning your route
On your first afternoon, the handover staff will discuss the best route for you, and no planning is actually necessary. So our luxury holidays are actually perfect for those who fancy trying something new, without the stress that can go with the unknown. However, for those who do like to look ahead, the Canal and River Trust also publishes an online map which is very useful, particularly as it also features any current canal restrictions or closures.
Find out more about our popular canal routes and itineraries by clicking below.
If you haven't yet tried your hand at canal boat holidays, have a read about what's involved here: